FUNDRAISERS
---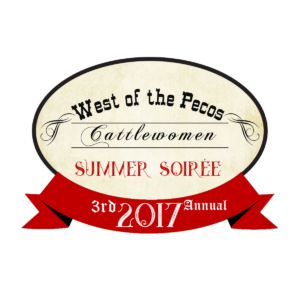 Summer Soiree 2017
West of the Pecos CattleWomen hosted our Third Annual Summer Soiree this year in Fort Davis, Texas, at the Kelly Pavilion.  This is our annual membership drive and main fundraising event.  Our $75 ticket price included a chuck-wagon steak dinner prepared by Cocineros de Fuego y Fierro (C.E. Miller Ranch) and the Kokernot 06 Ranch, dancing to western swing artist Billy Mata and the chance to win FULLY PROCESSED BEEF!  All proceeds help us to continue with our public education efforts and support of the BEEF industry.  A good time was had by all!
Brand Napkins
Our chapter sells paper cocktail and dinner napkins that feature our brands from ranches throughout the West of the Pecos region. Both sizes come in packs of 50 for $5.00. These can be purchased at our monthly meetings or by contacting West of the Pecos Cattlewomen.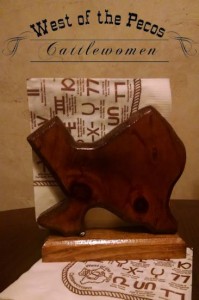 West of the Pecos Cattlewomen Christmas Cocktail Party
Each year, in lieu of a December meeting, West of the Pecos Cattlewomen hosts a Christmas Cocktail Party/Fundraiser at the Gage Hotel in Marathon.  It is a fun meeting for members and their spouses with light hors d'oeuvres, cash bar and Christmas music.  Everyone in attendance brings one pound of frozen ground BEEF, which is donated to the Marathon I.S.D. Lunch Program, "Operation Hot Meals".  This program feeds M.I.S.D. kiddos a hot meal every week, as the school does not have a cafeteria; and is funded and run entirely by parents of the kids.
West of the Pecos Cattlewomen Christmas Ornament Fundraiser
West of the Pecos Cattlewomen has partnered with Kitty Keller to design a unique Christmas ornament to represent our chapter.  The profits made from the sale of these ornaments go directly to BEEF gift certificates for the Sunshine House in Alpine, Texas.  They are part of the local Meals on Wheels program and provide local senior citizens with healthy meals.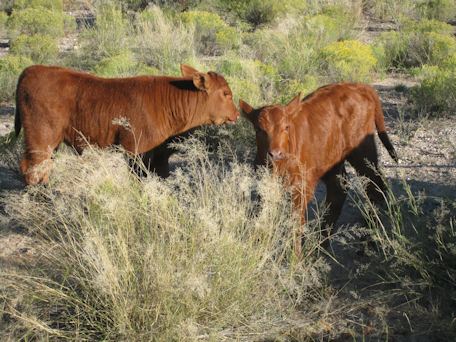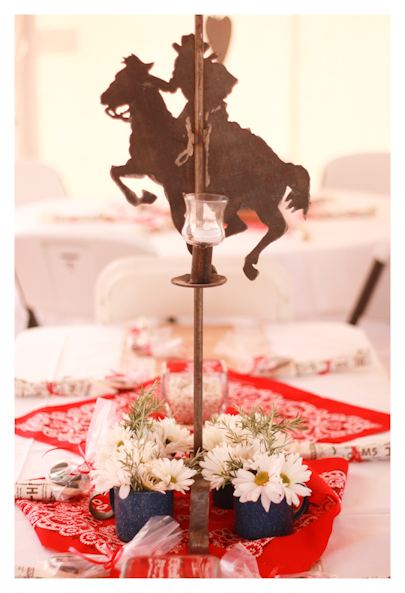 Scholarships
West of the Pecos Scholarship Fund
 A West of the Pecos Cattlewomen Scholarship Fund has been set up at Sul Ross State University in Alpine, Texas. Recipients are Junior, Senior, or Graduate Students majoring in range animal science and planning to pursue a career in the agriculture industry. Upon the passing of any of our members or their immediate family, our chapter gives $100.00 to the scholarship fund.
If you would like to donate in memory of a loved one; memorials may be sent to the scholarship fund by contacting WPCW Treasurer Lanell Brown at P.O. Box 522, Marfa, TX 79843.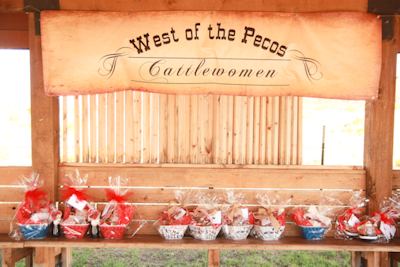 Sponsorships
Each year our chapter sponsors the Grand Champion Steer buckle at the Big Bend Livestock Show & Sale.
West of the Pecos Cattlewomen is also a Range Magazine sponsor; an educational newsletter about the agricultural and livestock industries. It is distributed semi-annually to thousands of elementary school children across the state.
Annually, before Christmas, West of the Pecos Cattlewomen donates BEEF Gift Certificates to Casa Hogar, the children's orphanage in Ojinaga, Mexico.
In addition, West of the Pecos Cattlewomen sponsors a BEEF for Father's Day drawing. We partner with local grocery stores in our area to award gift certificates, used to purchase beef items, to local families who enter.